Item background
As a gathering place of key enterprises in Zhejiang, the city has more than a thousand enterprises above designated size that need energy monitoring.
Constructing an urban energy and carbon data center is an important part of building a smart city brain, and will build a digital service ecology and development for the city Strengthen the city's digital economy and lay a solid foundation.
In the context of the country's promotion of urban digitalization, the city responds to the country's promotion of digital economy and empowers cities with data value Management's call. The urban energy and carbon data center will remove the barriers of data information islands, highlight the advantages of large-scale energy big data, reflect the trend of social and economic operation through energy data, and promote the "dual control" of energy in social enterprises.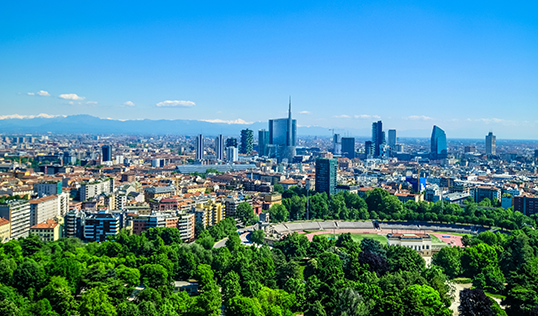 Facing problems
The data walls of various departments make it impossible to collect energy data, and there is a lack of integration standards.

Under the double-carbon background, it is impossible to accurately analyze enterprise data and form an evaluation system.

The implementation of smart city construction lacks real-time data support.
Solution
Build a city-level energy data center, through which the city's energy and carbon emission data are automatically gathered to form energy carbon The data resource library, combined with the effective big data processing mechanism, lays the foundation for the energy carbon data center;

Build an urban AI middle platform based on energy and carbon data, which will integrate a variety of AI algorithms to provide rich data analysis The model, deeply empowers the carbon brain, and provides effective data analysis conclusions and strategies;

Construct the energy carbon brain smart energy carbon cockpit, visualize the diversified multi-dimensional data of the energy carbon data center, and provide relevant The analysis conclusions and strategies of revolutionary deep learning, implement the actual macro and micro use scenarios, and realize the value of urban energy and carbon data centers.
Item value
Integrates all types of energy through collection, data interface, management and other forms. Assist in the completion of city-wide energy collection and management. It is widely used in application scenarios such as resumption of work and production.
Combining with the actual distribution of the local industrial chain, complete the carbon five-color evaluation system. Monthly carbon emission evaluation is carried out based on enterprise data, which is convenient for the government to carry out precise management.
Real-time monitoring of enterprise energy consumption information to help judge its production status and comprehensive energy service needs.